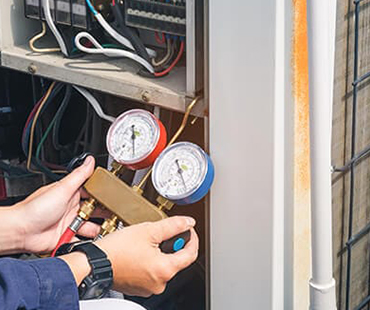 Maintenance & Repair
When your air conditioning unit breaks down in the dog days of summer, it's an immediate (and uncomfortable) issue. At Advanced Home Services, our licensed Las Vegas AC repair professionals will fix those inevitable air conditioning problems fast so you don't have to worry about having hot, sleepless nights.
With many years of experience servicing our customers in the Clark County area, we're experts in every AC system out there. We're a top pick for residents throughout the region and are called on again and again for fast and effective AC repair.
Rapid AC Repair in Las Vegas
We are never closed. Emergency AC repair service is available 24/7/365.
No one wants to have to wait for their AC to be repaired. When there's a problem, you can rely on Advanced Home Services to be there as soon as possible and get the job done. We take care of all types of AC repairs and we won't leave you waiting without working AC.
We Diagnose Any AC Problems
We're experienced at installing, servicing and repairing air conditioning units of all types. We recognize the most common problems and we can diagnose the less common ones too.
You can rely on us to figure out what's wrong and have it fixed in no time. You receive professional and knowledgeable services from our technicians, so you can get your AC unit back on its feet in no time. You're in safe hands when you use Advance Home Services to repair your AC.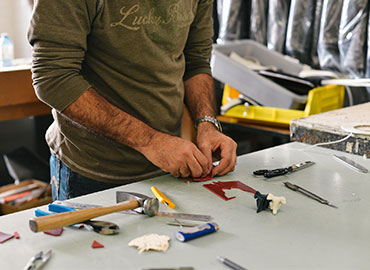 Skilled AC Repair Technicians
Our skilled, experienced and knowledgeable AC repair technicians can tackle any AC repair problem that you have. We have been offering our services in this area for many years, and we specialize in air conditioning, heating and plumbing. Our technicians understand your air conditioning unit and are equipped with clean, reliable vehicles and all the tools that they need to take care of any AC repair job that they are faced with.
Dependable and Affordable Service
Our Las Vegas air conditioner repair services are 100% guaranteed in writing. This provides peace of mind. We are fully licensed, bonded, insured, and certified in AC repair, sales, installation, and maintenance for ALL brands of cooling equipment. So, when you need your air conditioning repairs in Las Vegas, give us a call or schedule your repair appointment online.
We always make sure that our services are affordable and that you can depend on us. We offer one of the most affordable repair services in Las Vegas. We believe in offering a service that you don't have to fork out too much cash for, and we don't increase our rates during the busiest periods of the year, when you need your AC unit most. You can rely on us to be on time, deliver quality service and offer a flexible approach.
Here for You When You Need Us
Whenever you need AC repair, Advanced Home Services is here for you. We have a reliable and modern fleet of vehicles to ensure we can be on the job as soon as possible. We offer a 24-hour service so we can be there at any time of the day, whether it's an emergency or you're happy to wait a while. We won't let you down, and we won't overcharge you either.
Contact Us Today
Get in touch with us today by contacting us directly, or make a service appointment using our online booking tools. We'll do our best to meet your needs, whatever they are.