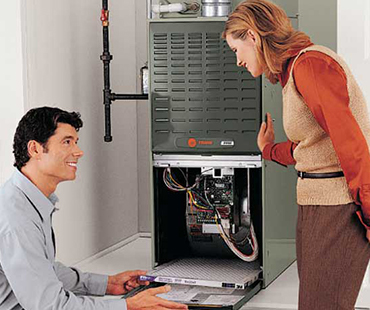 HVAC Services in Las Vegas
Keeping your home the perfect temperature isn't just about your comfort. It also helps to maintain the health of your home, reducing problems like condensation or doors and windows shrinking and expanding. You want to have full control over your thermostat all year, and the ability to stay warm or cool depending on the weather. When you choose Advanced Home Services, you can be certain that your HVAC needs are taken care of, ensuring your heating and air conditioning are always working.
Skilled Las Vegas HVAC Care
As experienced HVAC technicians, we deliver skilled and knowledgeable HVAC care. We offer a range of services to answer all of your requirements, from air conditioning repairs to furnace servicing. We have many years of experience servicing the local community around Las Vegas and loyal customers who trust us to help them keep their heating and air conditioning systems in good condition. There's nothing that we haven't seen, so get in touch if you need repairs or other HVAC services.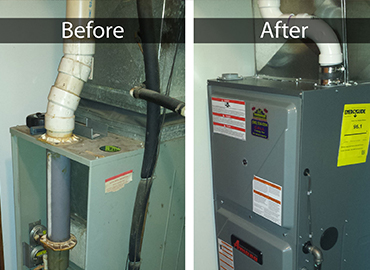 Repair, Maintenance, and Installation
Our HVAC services at Advanced Home Services include repairs, maintenance and even installation. We'll take care of your heating and air conditioning products from the moment they're installed to the time when one day they will need to be replaced. Regular servicing helps to keep everything working, and prevent more costly problems from developing. When you need quick repairs, you can rely on us to get everything in working order as quickly as possible. If you need to replace an old system or you're even setting up a new home, we can install your air conditioning or heating to keep your home at the perfect temperature.
Affordable and Reliable Services
When you choose Advanced Home Services for your air conditioning and heating needs, you can be sure of affordable and reliable service. We want to keep our costs reasonable so that we can be available for more homeowners in the area. You won't be ripped off when we work on your HVAC, and you get more than just a quick fix for the price. Our dependable technicians will be there for you when you need them, with our well-equipped vehicles and all the tools they need to get the job done.
HVAC Technicians You Can Trust
Advanced Home Services is the preferred HVAC contractor for many clients in Las Vegas. We strive to be a trustworthy service that is there for you when you need repairs or servicing for your heating and air conditioning. We offer a 24-hour service so that you're never left waiting any longer than you need to be. You can rely on us to offer you rapid and affordable service that includes not just expert HVAC servicing and repairs but also friendly customer service.
Get in Touch
If you're looking for Las Vegas HVAC services, contact us at Advanced Home Services to arrange for us to help you. Get in touch over the phone or use our online booking tools to book an appointment for your home.